1968 Cadillac Funeral Car (Hearse)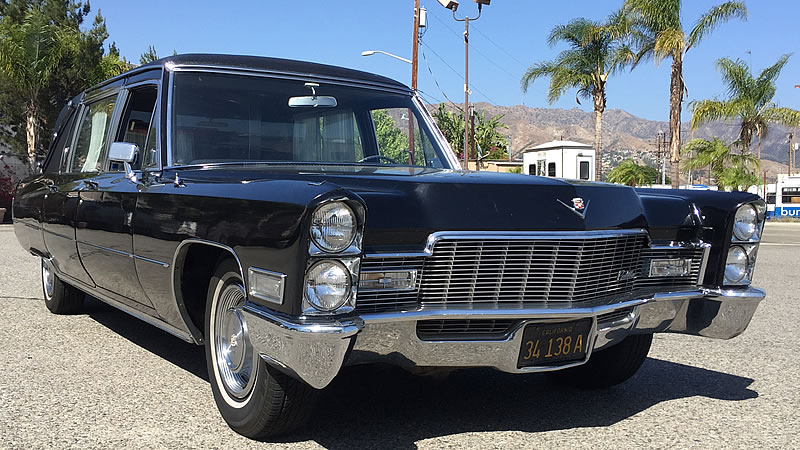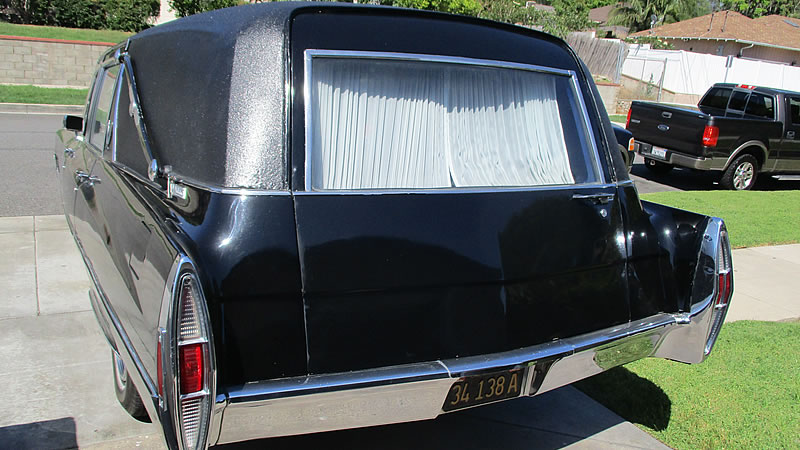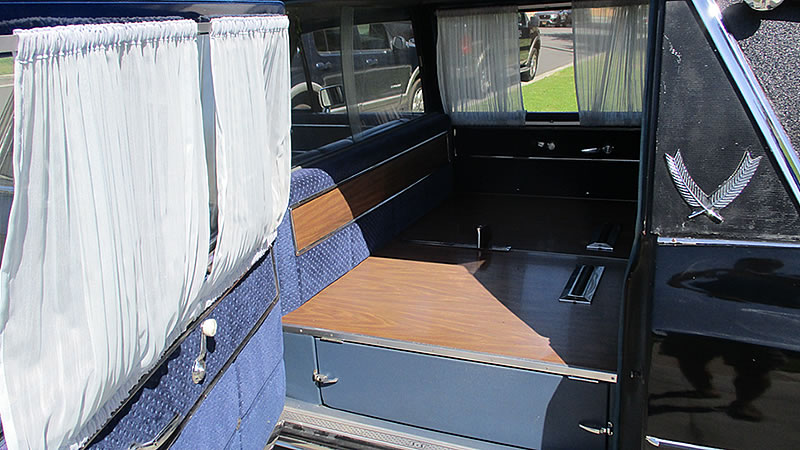 Built by the Sayers & Scovill Company of Cincinnati, Ohio, this car was recently taken out of service and sold to Vintage Emergency Vehicles by the original purchaser.
It is a stunning, all original California car with less than 84,000 original miles that was purchased new by the Hayward Mortuary of Hayward, California and has been continually in service from 1968 to just recently. The black lacquer black and all of the chrome gleams and is in factory new condition.
It has the original 472 cubic inch V-8 engine and GM Turbo Hydramatic transmission.
It also features a flawless, factory original interior, both in the driver's compartment and the casket compartment. It is a rear loading funeral car complete with floor rollers, casket stops and adjustable brier pins.
There is a plethora of lighting that illuminates the casket compartment as well as the rear exterior illumination package for night filming.
A casket can be provided for display inside of the car at an optional rental fee.
Need more details on this or another Vintage Emergency Vehicle?
Send us your questions on our Vintage Emergency Vehicles. We'll be happy to provide you with the answers.