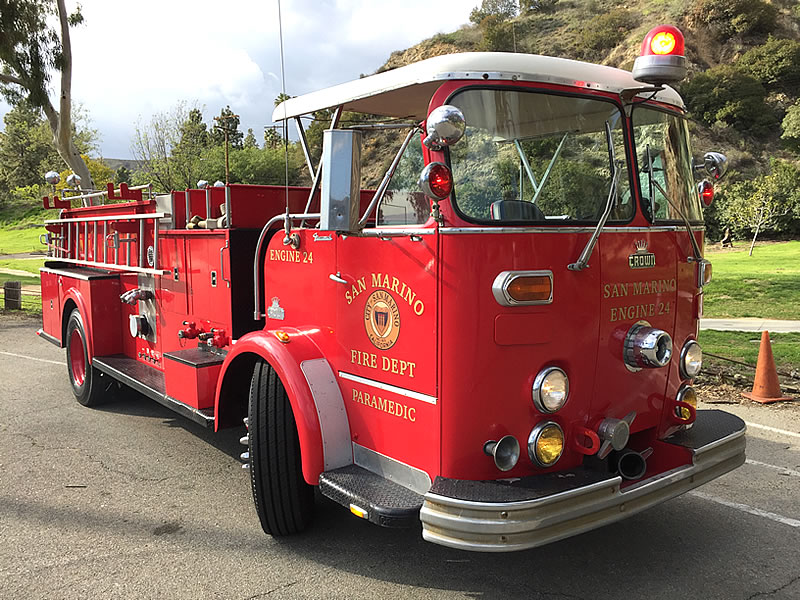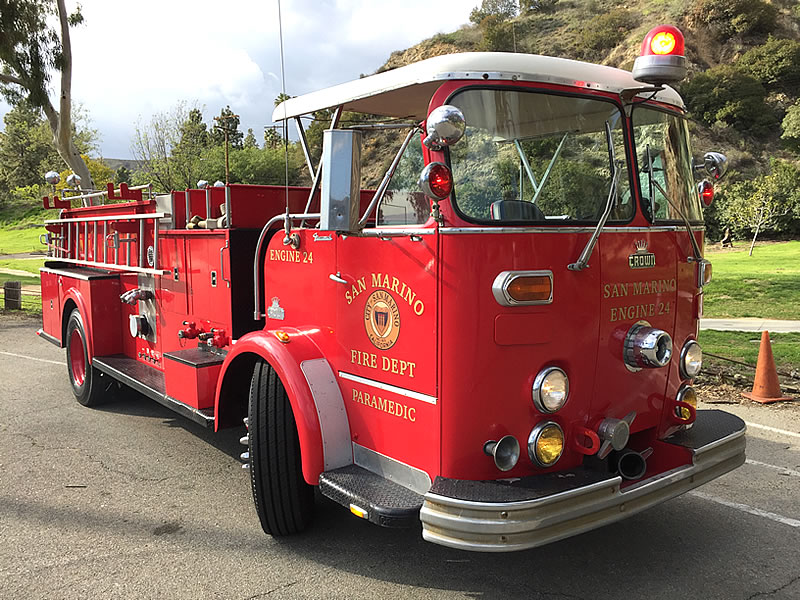 Built by the Crown Coach Company of Los Angeles, CA, this apparatus was owned and operated by the San Marino Fire Department. it is in restored condition with less than 53,000 original miles.
It features the original Cummings 855 cubic inch V-8 engine and a Spicer Model 8052 5-speed transmission.
Also featured is the period-correct external emergency lighting package that was used in 1967 (Federal Model 173 rotating light, Unity flashers, dual spotlights, Grover air horn and B&M Super Chief Siren, loaded hose bed and bikini roof).
The interior is complete with a UHF multi-frequency 2-way radio and a VHF 2-way radio. time-period correct Motorola 2-way radio. Emergency equipment includes a portable E&J resuscitator, Remington medical box and portable suction unit.
(FIRE TRUCK CAN ONLY BE OPERATED BY VINTAGE EMERGENCY VEHICLES PERSONNEL. ADDITIONAL COST FOR APPARATUS OPERATOR APPLIES TO RENTAL)
Need more details on this or another Vintage Emergency Vehicle?
Send us your questions on our Vintage Emergency Vehicles. We'll be happy to provide you with the answers.