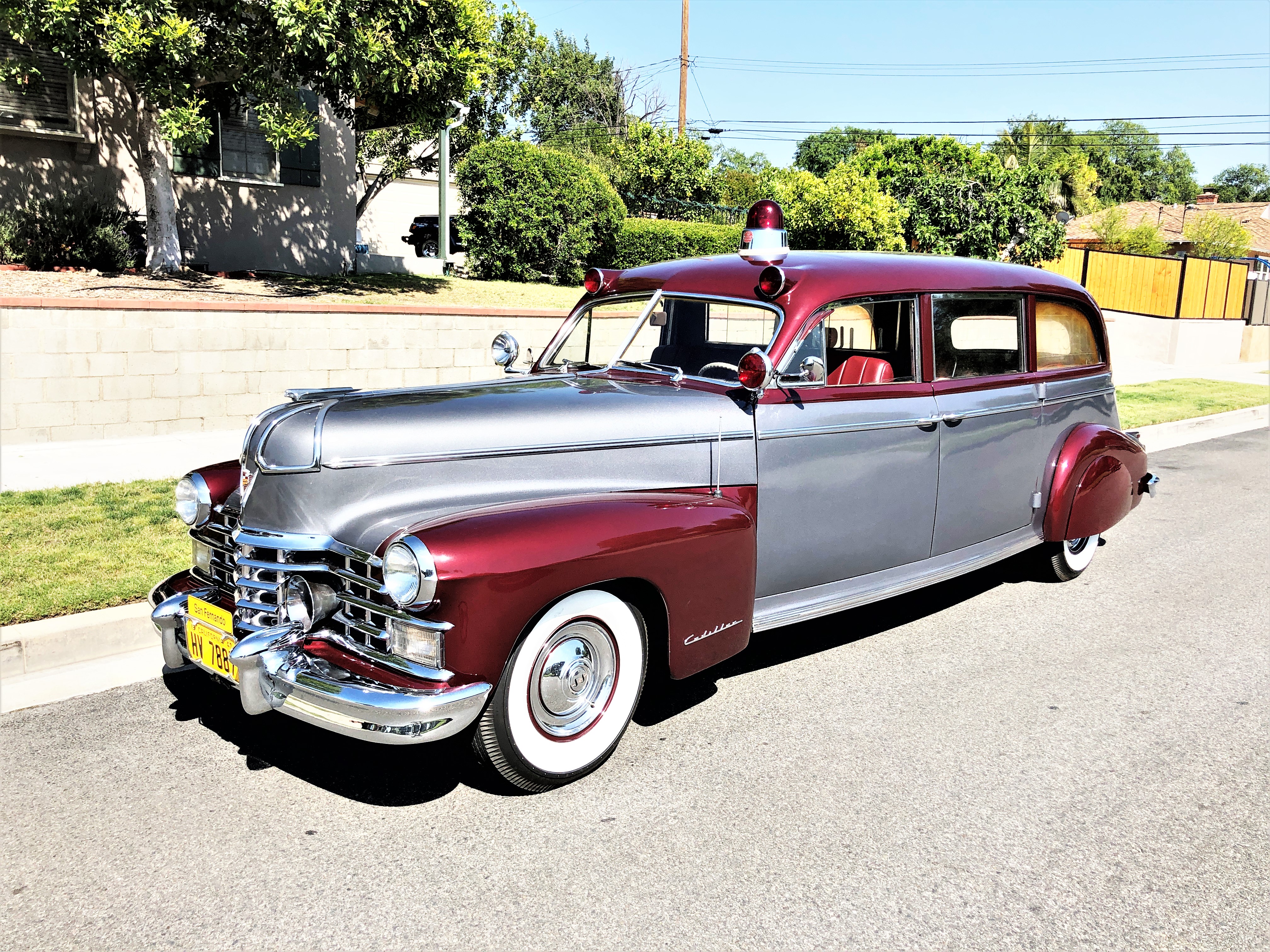 1947 Cadillac Ambulance - Vintage Emergency Vehicles
1947 Cadillac Ambulance - Vintage Emergency Vehicles
1947 Cadillac Ambulance - Vintage Emergency Vehicles
1947 Cadillac Ambulance - Vintage Emergency Vehicles
1947 Cadillac Ambulance - Vintage Emergency Vehicles
1947 Cadillac Ambulance - Vintage Emergency Vehicles
1947 Cadillac Ambulance - Vintage Emergency Vehicles
1947 Cadillac Ambulance - Vintage Emergency Vehicles
1947 Cadillac Ambulance - Vintage Emergency Vehicles
1947 Cadillac Ambulance - Vintage Emergency Vehicles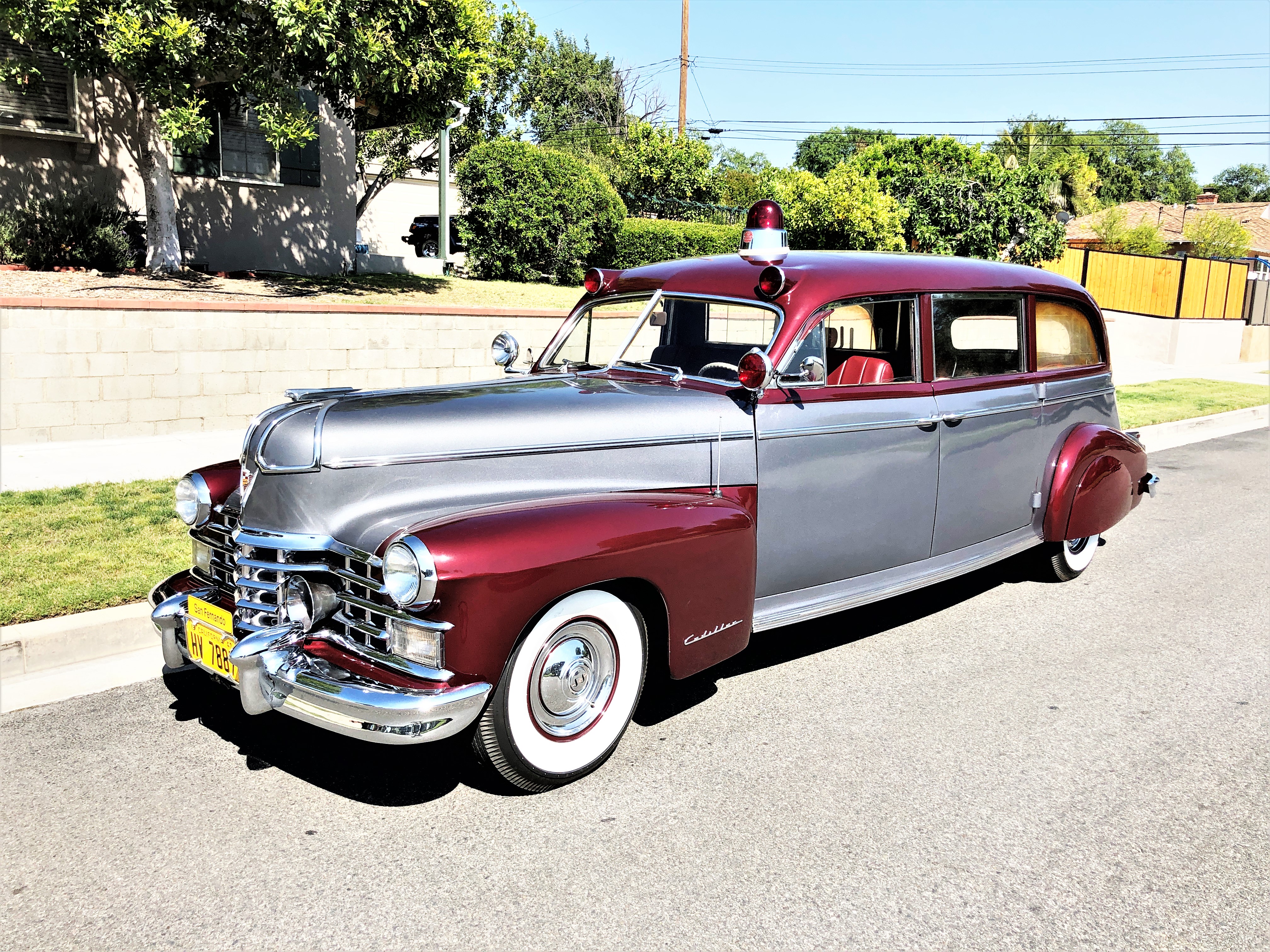 Our 1947 Cadillac ambulance was built by the Sayers & Scovill Company in Cincinnati, Ohio. It is the top-of-the-line Kensington model. It first served with Ayer's Ambulance Service in Bakersfield, CA., and eventually found its way to Mauran Ambulance Service of San Fernando, CA. In 2018, Vintage Emergency Vehicles LLC purchased the vehicle from the Don Mauran Estate, and soon after the car underwent a complete mechanical and cosmetic restoration.
This stunning ambulance features the original 346 cubic-inch V-8 engine that produces 150 horsepower and a 3-speed manual transmission.
The car is fully equipped with time-period correct medical equipment, 1947 California-issued license plates, original Ferno gurney, Beacon Ray Model 17 rotating light, and B&M Model S-8 siren.
Need more details on this or another Vintage Emergency Vehicle?
Send us your questions on our Vintage Emergency Vehicles. We'll be happy to provide you with the answers.