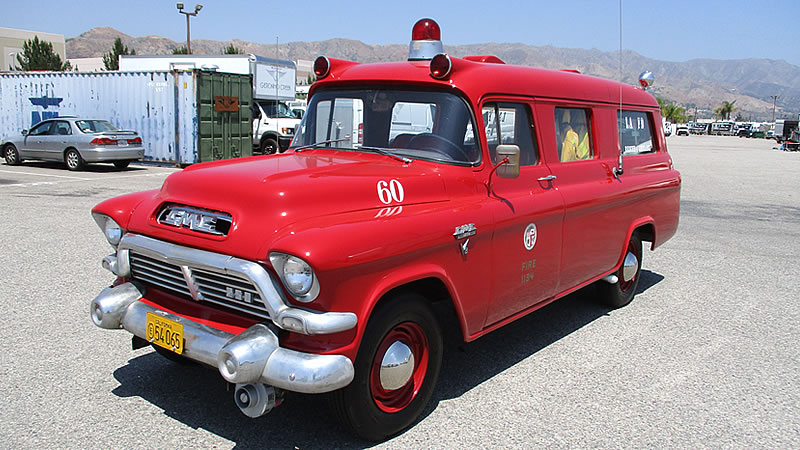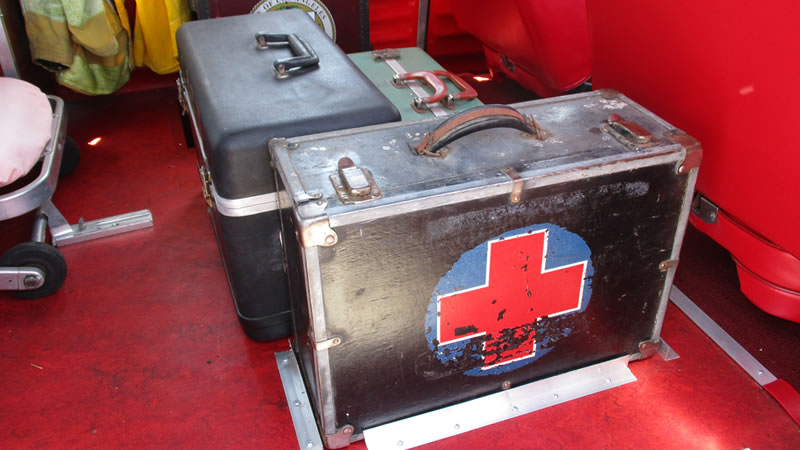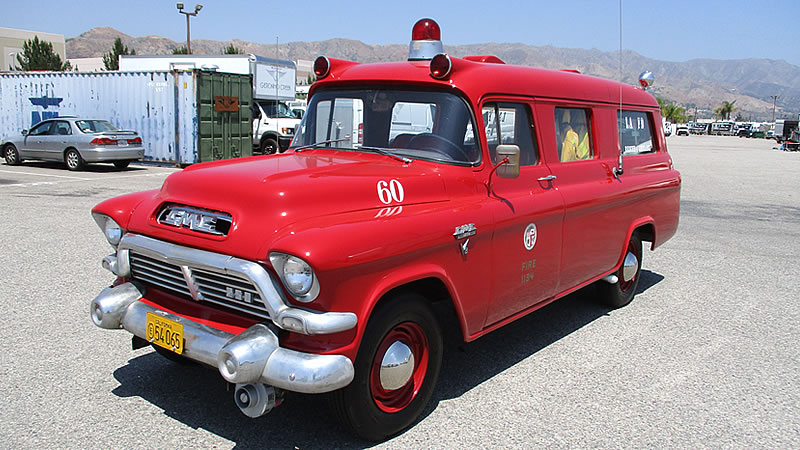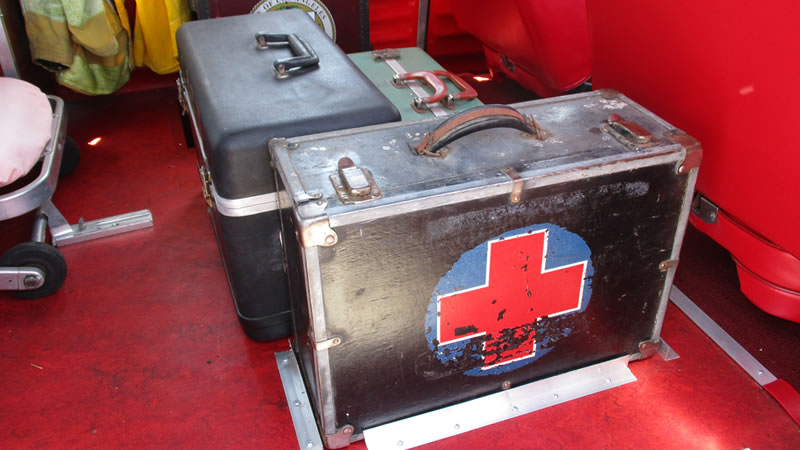 Built by the Yankee Company of Los Angeles, this is one of four ambulances purchased by the Los Angeles City Fire Department and placed into service at LAFD Fire Station 60 in North Hollywood back in 1957.
The ambulance has been completely restored back to the way it appeared when new.
It features the original 347 Cubic inch V-8 engine and GM Hydramatic transmission.
Also featured is the period-correct external emergency lighting package that was used (Federal Beacon Ray Model 17 rotating light, Unity flashers and B&M Model S-8 electromechanical siren).
The interior is complete with the time-period correct Ferno Model 28 gurney, custom-built squad bench and storage cabinet, portable E&J resuscitator, Remington medical box and full-size E&J in-house resuscitator.
Need more details on this or another Vintage Emergency Vehicle?
Send us your questions on our Vintage Emergency Vehicles. We'll be happy to provide you with the answers.